on Wed 08 Mar 2017, 7:54 am
HIIIIII. So, I'm thinking of making a little short promotional video for the site on my youtube channel. Something I can put at the end of my videos maybe. Any ideas what I should say?

Also, at some point I'm going to set up a schedule and post it here so you guys can see when I'm streaming because....... I'm lonely love me!!! T-T lol jk but I figured I would talk about what I record and stream on here and talk with the community about what they would like to see or even give me notes on how I can do better at my job. Yes, Youtube is my job. I do get paid.... kind of ish maybe little tiny bit but hey it's a thing xD
on Wed 08 Mar 2017, 5:53 pm
Good luck on your YT channel! As for any ideas, hmm... I would go the simple way. Just post a link at the end of the video with our banner and maybe write please join on the vid's desc.

_________________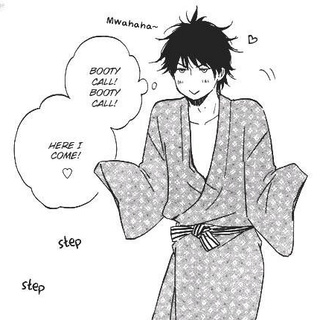 My Tumblr
Manga I have read
My YaoiOtaku Profile
on Wed 08 Mar 2017, 7:13 pm
I wanna do that, but I also want to talk about it just a little bit. Almost like those 30 second ads, but in a more personal way like how youtubers post a short desc about other videos they have done with those boxes that have links to previous videos. I'll work on it at some point when I have time. Recording for me lately has been pretty slow cuz I usually don't have time to edit them lately so hopefully I can get to work on it soon. Maybe over the weekend.

Permissions in this forum:
You
cannot
reply to topics in this forum